A couple of weeks ago, we purchased a couple of boxes of navel oranges.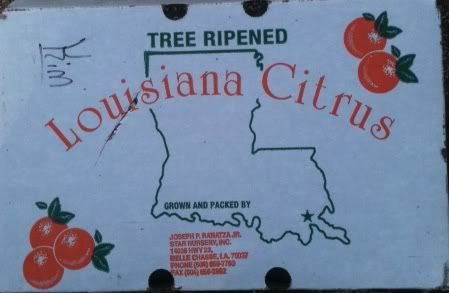 One of our friends in our homeschool group offered to pick them up for us. We were able to purchase #1's or #2's ("seconds"). I purchased one of each. There wasn't much of a difference in the quality of the oranges, only the price.
The girls and I decided it would be nice to have an abundance of freshly squeezed orange juice in the refrigerator. We have used many juicers here lately but the one in the picture is by far the best and easiest one to use. We were able to put a whole gallon of juice in the frig to enjoy!
We are hoping with all of that delicious Vitamin C, we will keep our immune systems healthy enough to fight off any nasty bugs we might come in contact with.