Well, we finally got a grain mill. It was a gift from my father and mother-in-law for Christmas. Thank you!!!!
I have been talking about getting one for a while now. I did quite a bit of research and decided the Nutrimill would be the one for me. We went to a homeschool convention in Memphis, TN this year and I got to see one up close. I am so excited about being able to grind fresh flour each time we make bread, cookies, anything that takes flour. I purchased some grains through one of our food co-ops a while back. My friend was nice enough to bring her mill over and grind some for me. I still had some grains left in the freezer so tonight, the girls and I got them out for a test run.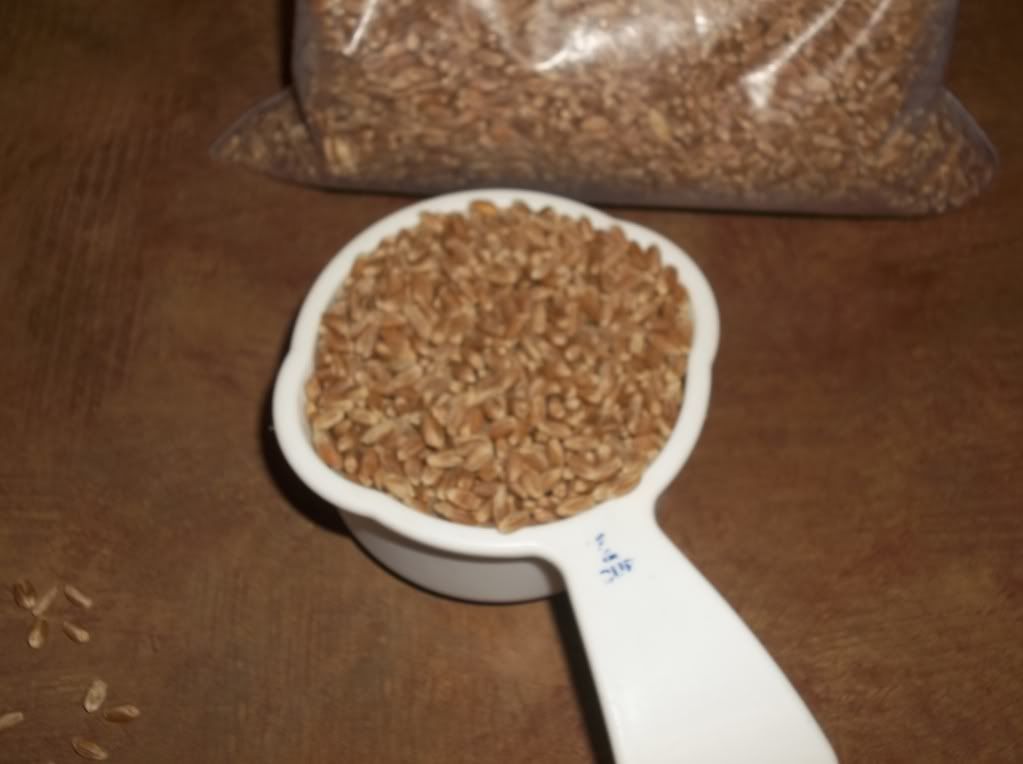 We decided to grind some hard red wheat.

It is amazing how these little grains can be ground so fine by this awesome machine.
We are looking forward to tomorrow so we can bake some delicious, fresh, whole grain bread. We will be using the bread recipe from the West ladies on our Homestead Blessings DVD, "The Art of Bread Making". Here is the recipe. It is delicious!
Bread Dough
Mix the warm water and yeast in a bowl and let proof for about 5 minutes. Then mix in the salt, oil, honey and 2 cups of flour. Mix well and then add more flour until you have a nice dough, about 4 to 5 cups. Knead and let rise for 30 to 40 minutes in a warm place. Punch down and form into loaves. Place in greased loaf pans and use a fork to poke several holes into the top of the dough. Let rise for about an hour. Bake at 350 degrees for about 30 minutes or until lightly golden brown.
We have even added 2 eggs to give it a little different texture. More like a sandwich bread.

With the flour we milled tonight, I plan on making some yummy Raisin Oatmeal Scones for breakfast in the morning.