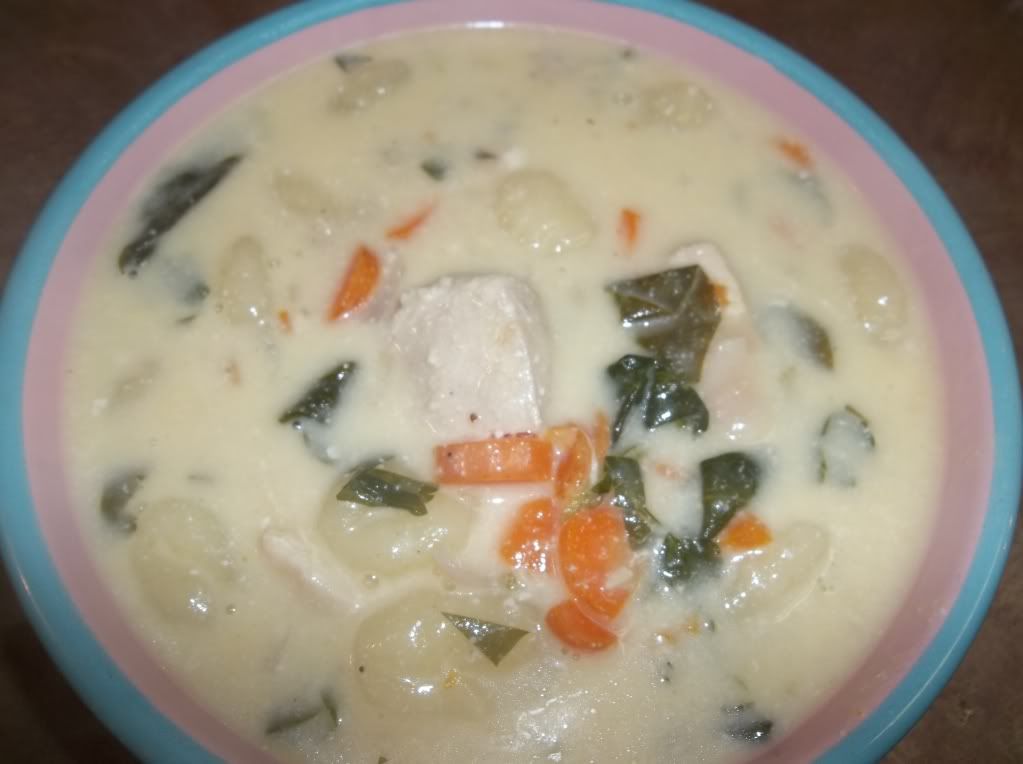 This has to be the most delicious soup ever. The other night I wanted to make soup for supper. Not just any soup. Something new. I came across this recipe for Chicken Gnocchi Soup on a blog that I follow. It sounded so yummy. I decided to make it a few nights ago and was very happy with the results. Here is how I did it. I had to double the recipe.
1 lb. mini Gnocchi (I used regular)
1 large onion, finely diced
4 ribs celery, finely diced
4 carrots, finely diced or shredded
1 cup greek yogurt (I used plain)
2 chicken breasts, cooked and diced
2 cups fresh spinach, coarsely chopped
Parmesan cheese (optional)
Drop gnocchi into a pot of boiling water and cook until it floats, about 2 minutes. Drain and set aside.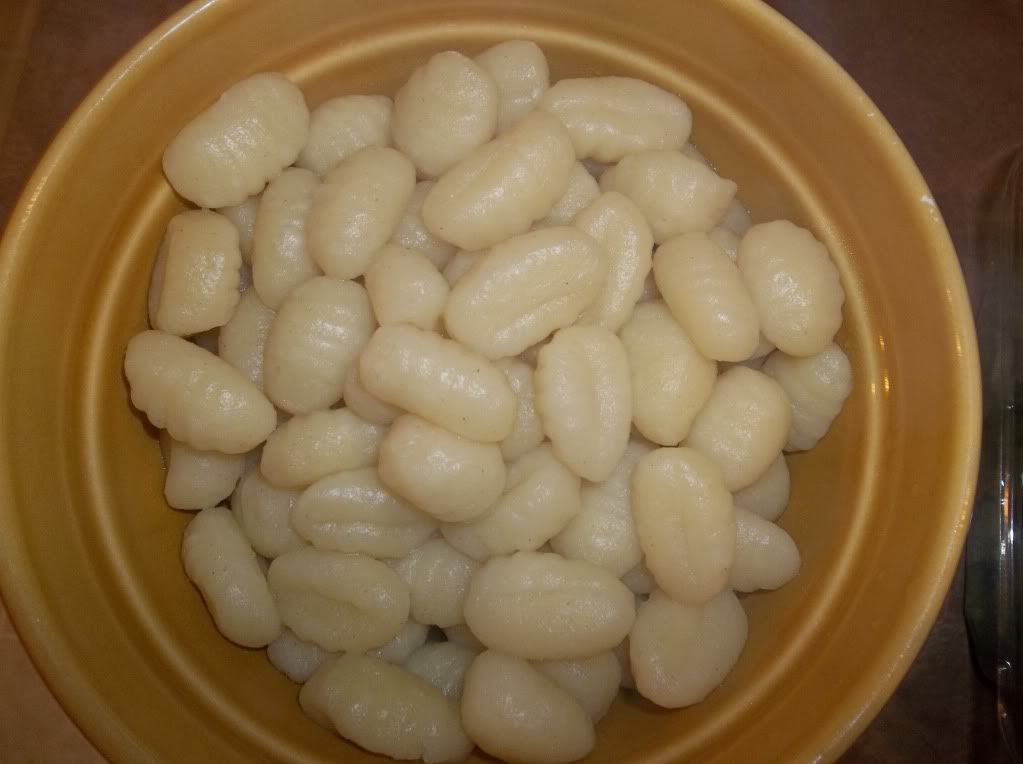 In a large saucepan, melt the butter and oil and add onion, celery, carrots and garlic. Saute until the veggies are soft. Add flour, stir and cook about 1 minute. Add the cream, yogurt and milk. Bring to a simmer, then add the chicken.
Once the mixture has thickened, add the broth and return to a simmer. It will thicken again. Then stir in the cooked gnocchi, spinach and parsley and simmer until soup and herbs are heated throughout. Top with freshly grated Parmesan cheese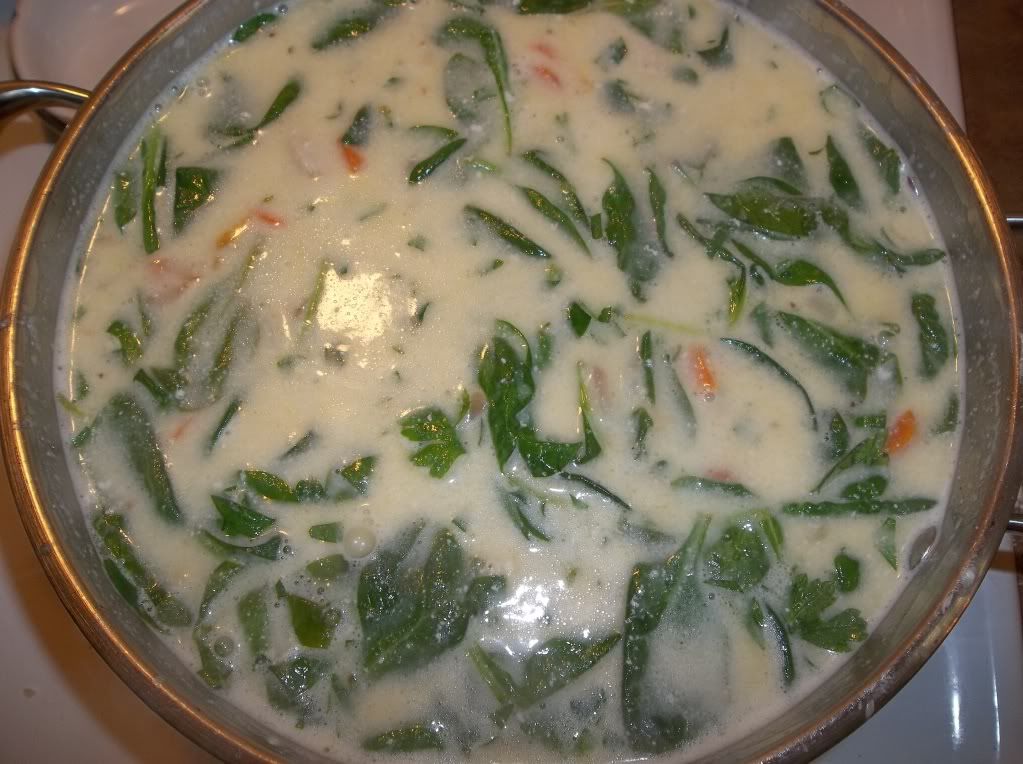 This was really a good soup. I had my doubts about it at first. I have never eaten gnocchi but to my surprise, I really liked it. So did my whole family.
This soup, like most any soup freezes well. Make a huge batch and freeze for later!