The bugs and I decided to go for a little walk down our driveway today and pick some flowers that are growing along the road. Take a look at what we found along the way.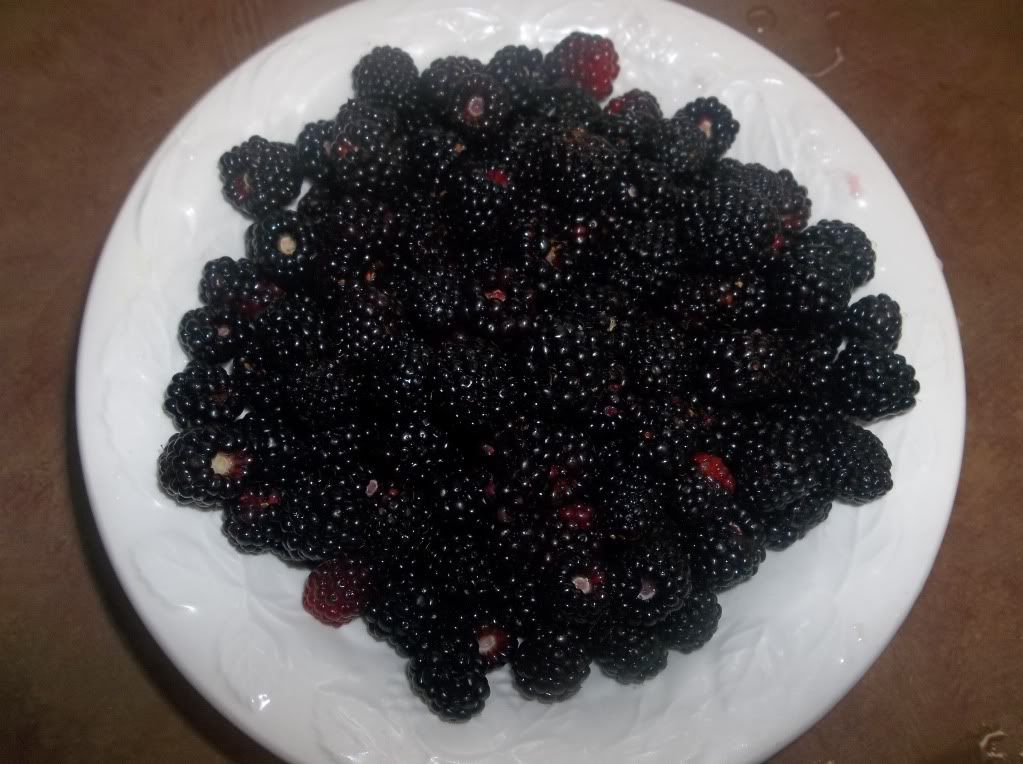 DEWBERRIES!!!
How fun it is to go for a walk and find something like this growing and ready to be harvested to eat and enjoy. So, of course, we had to come home and make us a smoothie with these beautiful berries. It also gave us the perfect opportunity to try some of our kefir we have been making with our kefir grains. Here is the recipe we use to make smoothies. It comes out of the Nourishing Traditions cookbook.
1 1/4 cups whole-milk buttermilk, kefir or yogurt
1 ripe banana or 1 cup berries(frozen or fresh)
2 tablespoons coconut oil
3-4 tablespoons maple syrup
Smoothies made with good quality cultured milk make a wonderful snack, quick breakfast or strengthening meals for invalids. Unfortunately, most commercial smoothies contain soy protein powder and problematic sweeteners. Fortunately, smoothies are easy and quick to make at home.
Place banana or berries in a food processor or blender and process until smooth. Add remaining ingredients and process until well blended.
****We also add about 1/2 cup of our raw cream to this. It makes it real creamy.****
Looks like we will have as many dewberries we had last year if not more!!!