For a little while now, my two oldest bugs have been learning to sew. Every time we run across material on sale or patterns on sale, we try to get a little. We have accumulated quite a bit of material. Here recently, my second to oldest bug wanted to sew an apron.
We purchased a Simplicity Sew Simple pattern from Walmart months ago and decided it was time to get it out of our pattern box and learn to sew this simple apron.
Here is how it turned out:
I really like the way this looks. It was such a fun project to do with my second to oldest bug. We really had a good time.
Here she is wearing it: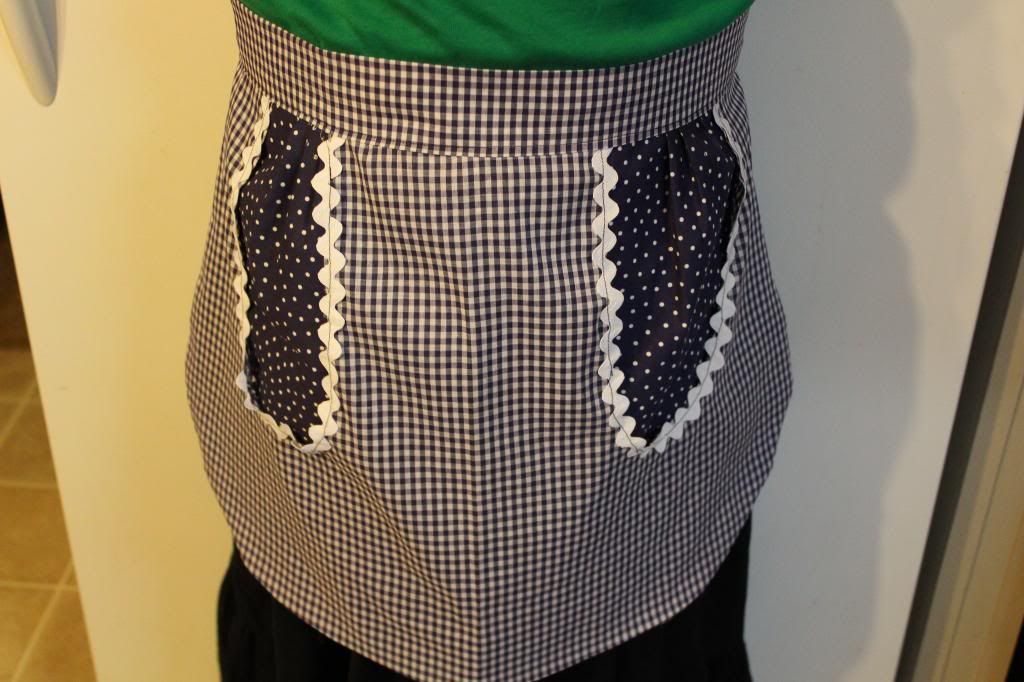 I said in the beginning of this post that this is a clothesline apron. That's not really the name of the little apron. This is the name girls and I gave it. We are planning to use these little aprons to hold our clothespins while we are hanging our clothes out on the line. The two little pockets on the front hold the clothespins like a charm!
This is a very easy and fun project to do with your "bugs"!