My first product to review for the crew this year is Flowering Baby, LLC, a whole child developmental approach for birth to five.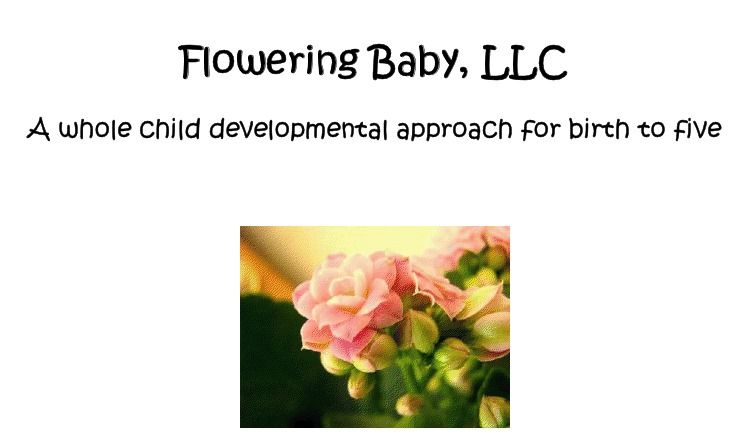 We chose to review two volumes, "Three to Four" (Volume 4) and "Four to Five" (Volume 5).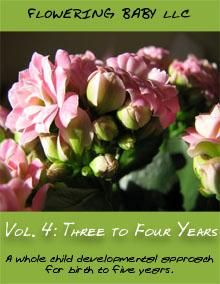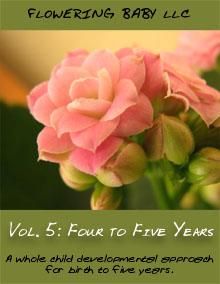 Each level consists of two parts, a monthly curriculum guide and a theme curriculum guide.
The monthly section covers skills like learning the upper and lower case letters, counting and writing numbers 0 to 10 and several science projects among others.
The theme section is theme oriented. You are encouraged to choose two themes per month. For example, we chose Bugs and Birds.
I received the downloadable product of Flowering Baby, LLc. Some of the members received a CD copy. I really enjoy being able to pick and choose what I want to print and what I don't.
This curriculum is so much fun! The layout of this curriculum is wonderful. It gives you a list of suggested books to use each month. Some we already had, some we got at our local library and some we replaced with ones in our own library. It is really flexible when it comes to the books. In this curriculum, "Read a book" appears over and over. I realized it is designed for a certain purpose. It develops a solid foundation of language, reading, gross and fine motor skills among other helpful skills. My 3 and 5 year old bugs love it. The books that are suggested with each volume are amazing. All they wanted to do was sit and read, read, read these wonderful books! We are having so much fun with this!
Here is what one of our days looked like:
*ABC's: Sing the ABC song.
*Math: Count out loud from 1 to 5. Repeat
*Read Book: We read Blueberries for Sal
*Triangles: Using masking tape make a large triangle
on the floor. Discuss the shape and name things that are shaped
like a triangle (a slice of pizza, a Christmas tree, etc.)
This day we focused on our book Blueberries for Sal.
We read our book numerous times, made a stamp out of a potato in the shape of a blueberry and made some yummy blueberry smoothies.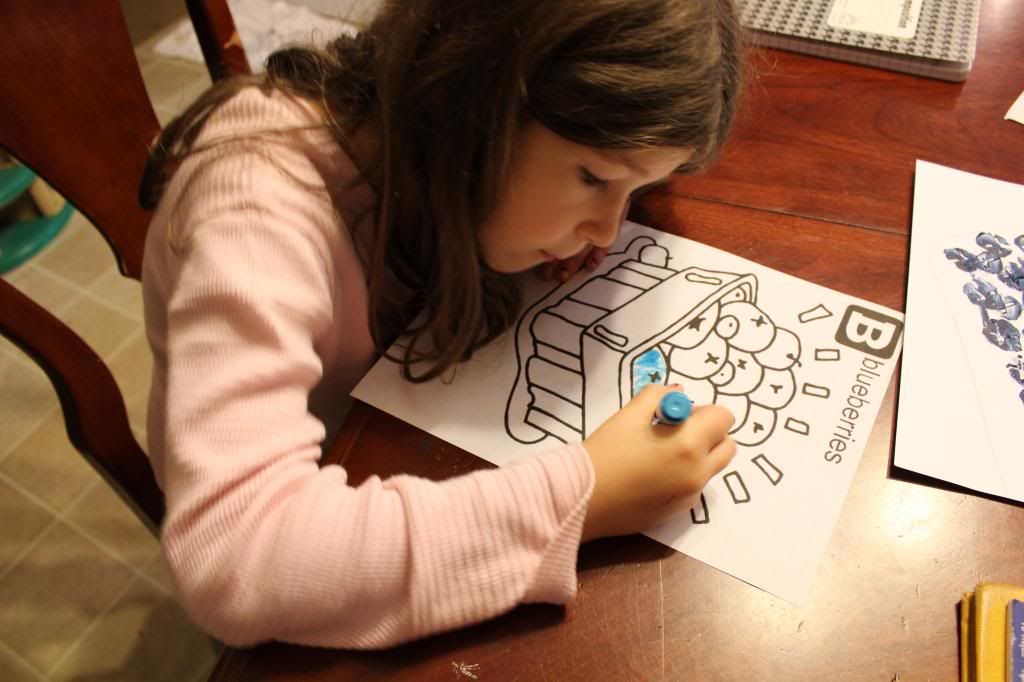 Above you can see our little homemade stamp we made out of a potato and the picture they did using it!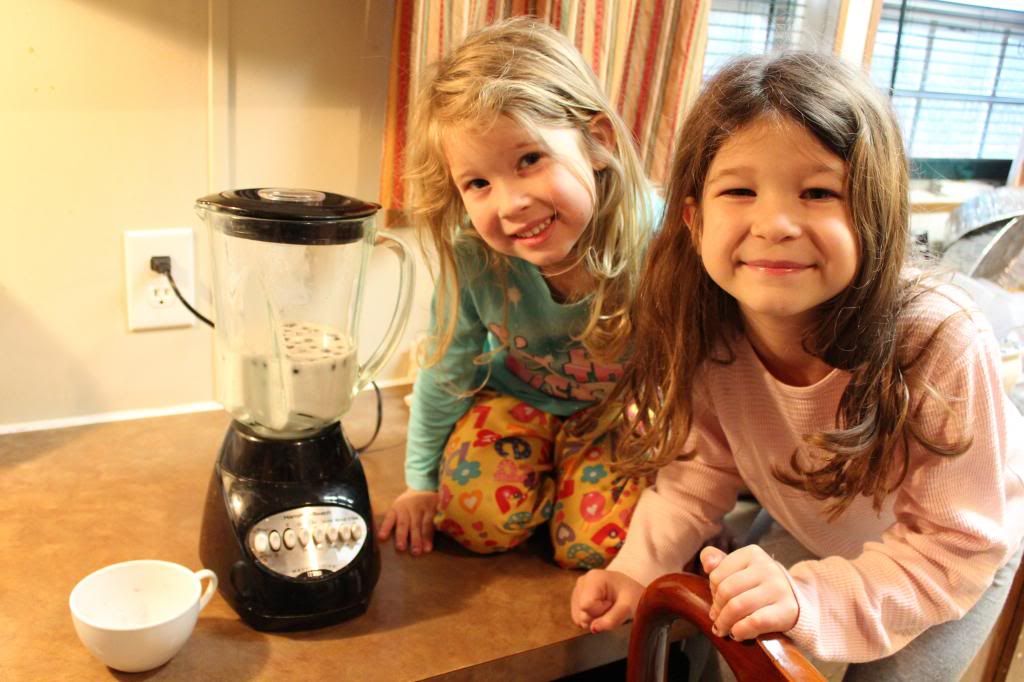 Ready to make and drink some blueberry smoothies!

As you can see the two little bugs are enjoying Flowering Baby!
This program is very easy to use. Make some fun memories with your children while you can!
The cost
is $30 - $38 (download). Purchase the entire 5 volume set for $132. Use this code "BLOG10" and get 10% off!
See what other crew
members had to say about Flowering Baby.

Disclaimer: I received a complimentary download in exchange for my honest opinion and review. All comments are entirely my own.