Look at this......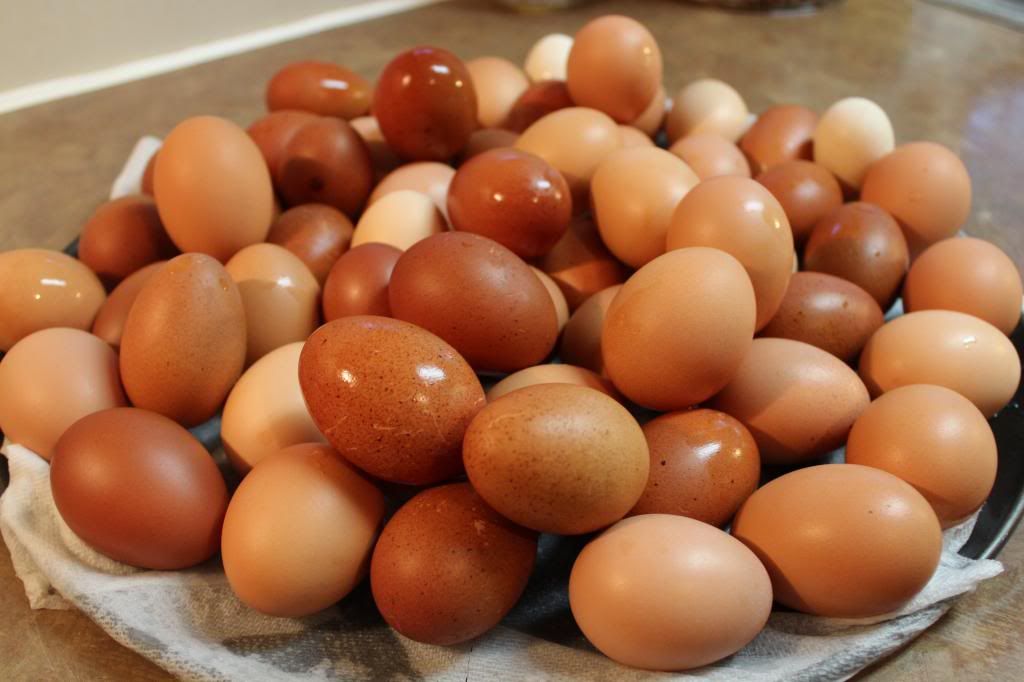 What a blessing! Farm fresh eggs daily. Living on our homestead is one of the most fun and rewarding things I can think of!
We walk out of our back door everyday and we are in AWE! of God's creation.
I wanted to share a recipe that we really enjoy. We love using our fresh eggs in all of our recipes but this has to be one of my favorites!
I attended a cooking school last year that is sponsored by Taste of Home and came home with this wonderful recipe. I have modified it a little to our liking.
Huevos Rancheros
1 small clove garlic, minced
1/4 cup green pepper, chopped
1/2 teaspoon jalapeno pepper, chopped, optional
1/8 teaspoon black pepper
1. Heat oil in a medium skillet and saute garlic, onion and green pepper for 5 minutes. Add jalapeno pepper, if desired and cook 1 minute longer. Add the remaining ingredients except for the eggs and simmer, uncovered, for 8-10 minutes or until tomatoes softens.
2. Break eggs into pan in four to six places, depending on how many you use. Continue to cook until bottom of egg is set, and white is almost cooked, or approximately 8 minutes. Cover and cook briefly until white is firm and yolk is lightly cooked.
We like our eggs very soft for this recipe.
If you try this recipe, I hope you enjoy it as much as we do.