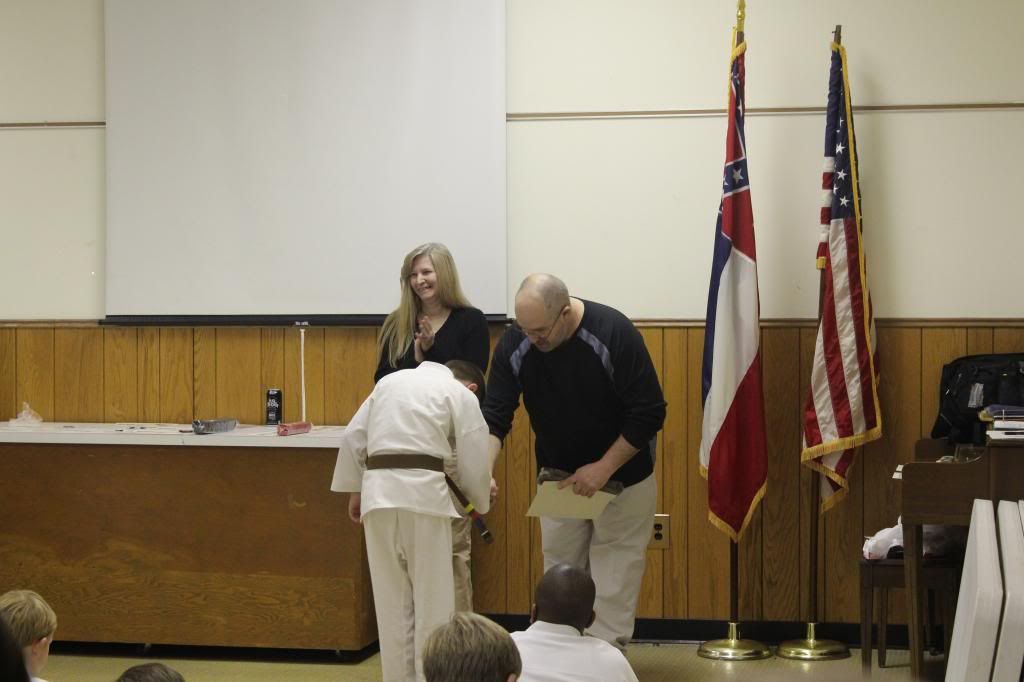 Big Boy Bug has been taking Tae Kwon Do for about two years now. He has quickly worked his way up closer to black belt.
Tonight he had his awards ceremony and was presented his advanced brown belt. He has this advanced brown belt, red belt and advanced red belt to go through until he reaches black belt. He works really hard at this and we are all so proud of him!
We love you Big Boy!!!