Our current method of food storage is lots of glass, mason jars and gallon-size glass jars.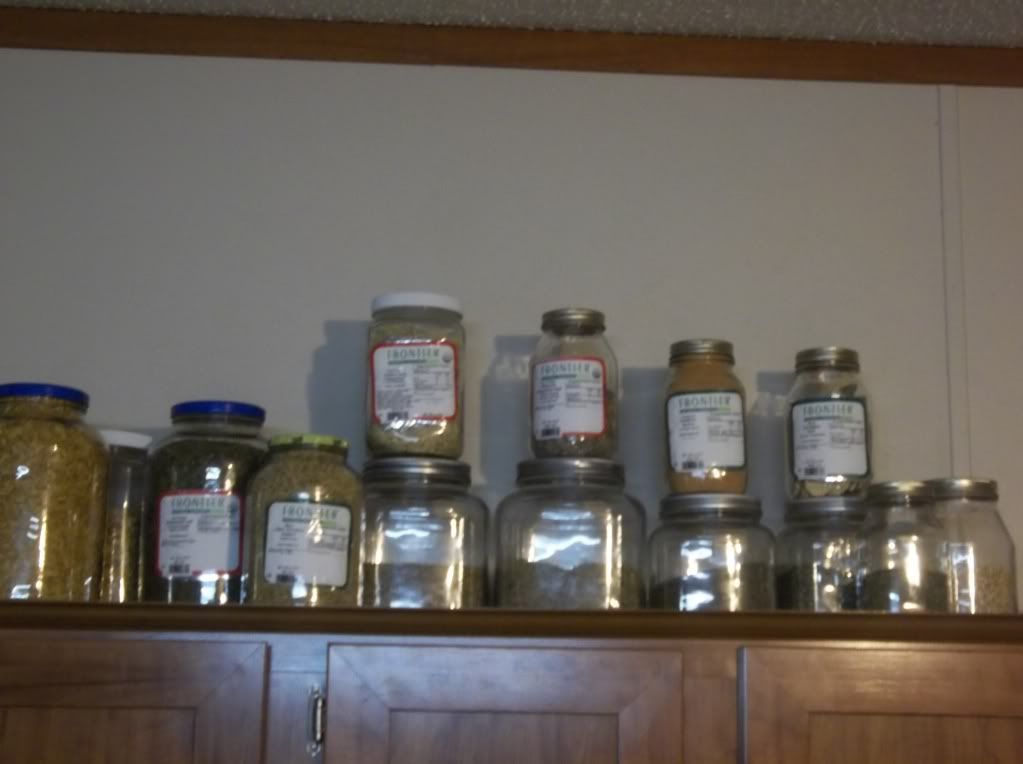 We buy dill pickles at Sam's and eat the pickles and keep the jars for storage. We store most of our herbs in these jars above the cabinets in the kitchen. It keeps them fresh. We buy herbs, grains and beans in bulk. I try to keep our rice and beans in the freezer when there is enough room. I will take some of them out of the freezer and store them in quart size mason jars to free up some of the freezer space.
We also use 5 gallon buckets to store our rolled oats, sugar and other things in. In the near future, I plan on investing in Gamma Lids. I found these
http://www.walmart.com/ip/Anchor-Hocking-Cracker-Jar-with-Lid/16520333
at Walmart. They are really pretty and come in a few different sizes. I use these to store herbs. These are just a few ways to store food in bulk. Leave me a comment with your food storage solutions.
Dana