Let me start by saying how Awesome these Activity Bags are. I heard about this company a couple of years ago and wanted to try them but over time had forgotten about them. When they came up for review, I was so excited. I jumped at the chance to review some of these bags.
For this review, I was able to choose two bags from this company. After hours and hours of thinking and trying to decide which two would be a good match for our homeschool, I decided on Science Activities in a Bag - Books 1, 2, & 3 and Preschool Activities in a Bag Books 1 & 2.
We love science in our homeschool but if you are like me, I find it hard to do all that is required of science experiments. I have good intentions when it comes to hands-on experiments but after hunting down all the supplies and hoping we have everything we need to have a successful science experiment, let's face it.......I'm exhausted!!!
Science Activities in a Bag can solve all of these problems for you. They are exciting and easy to do. The ebooks contain instructions, supply lists and detailed instructions on how to assemble each activity bag if you are wanting to organize a "swap" with friends or other homeschooling families. This would be great for coops and homeschooling groups.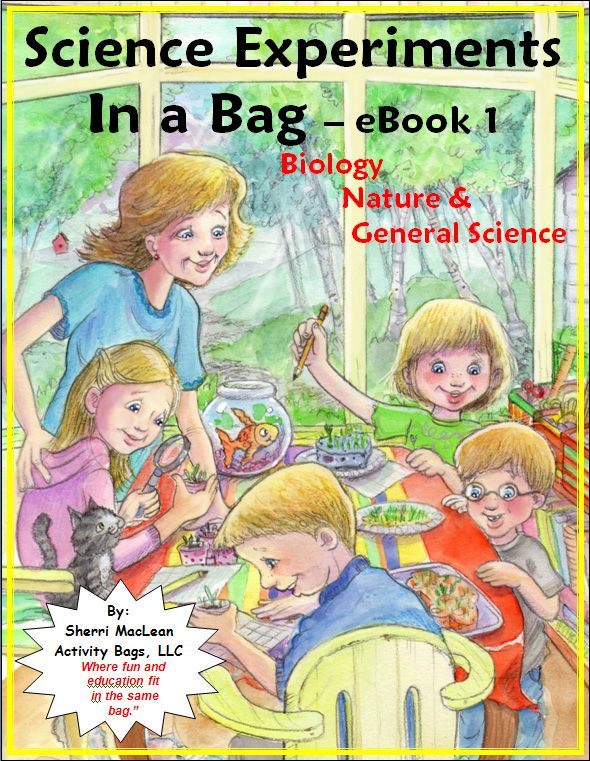 Science Activities in a Bag - Book 1
-
Biology, General Science & Nature is $15.
This book has examples of 25 experiments to enjoy with your children. In this book, you can: Learn how to determine the temperature using a cricket's chirp, how yeast and sugar can inflate a balloon, how to force a spider to spin a web right in front of your eyes, and more. The first experiment we wanted to try out of this book is entitled "Fungus Amungus". Here you can see the supplies needed for this experiment.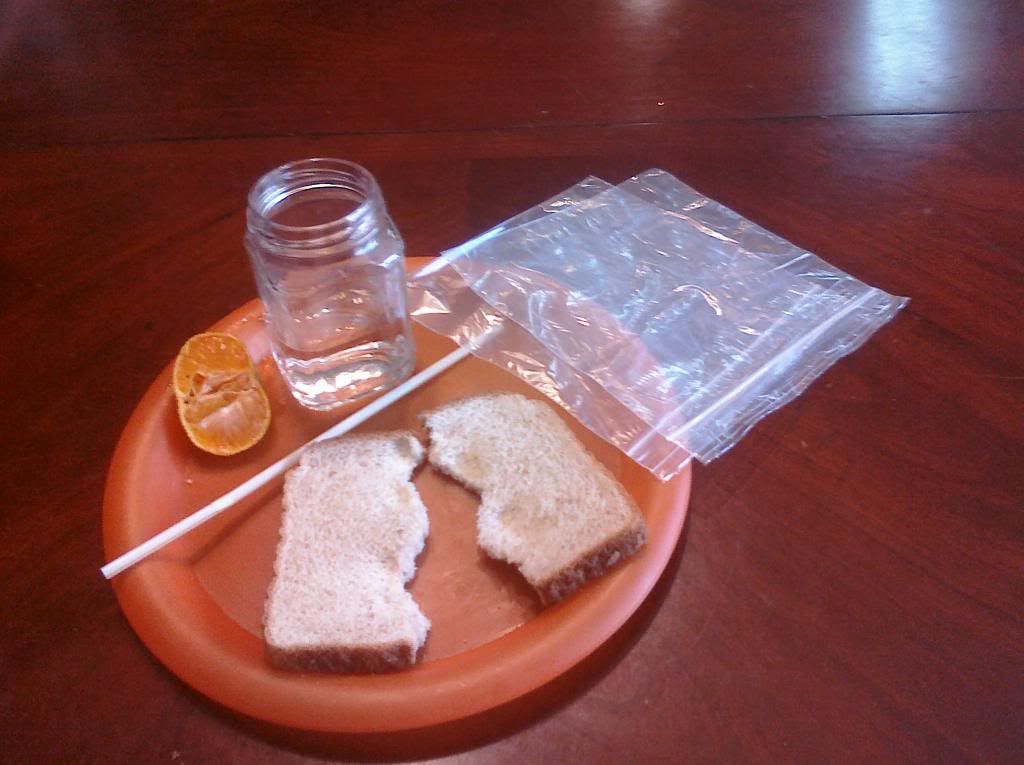 Two sandwich bags, one slice of bread, glass of water, a straw and a slice of citrus.
The best part other than actually doing these experiments with my bugs.......
is that many of the items needed for these experiments were already lying around our home.
Science Activities in a Bag - Book 2
-
Chemistry, Human Body & General Science is $15.
This book also has 25 experiments. In this book, you can learn how salt makes it harder for water to freeze, how you can hold a flame directly under a balloon and not pop it and how to collect and match fingerprints.
And the one we chose is entitled "Eye Parts". We learned all about the parts of our eyes and their purposes. This came in really handy since my Dad just had cataract surgery.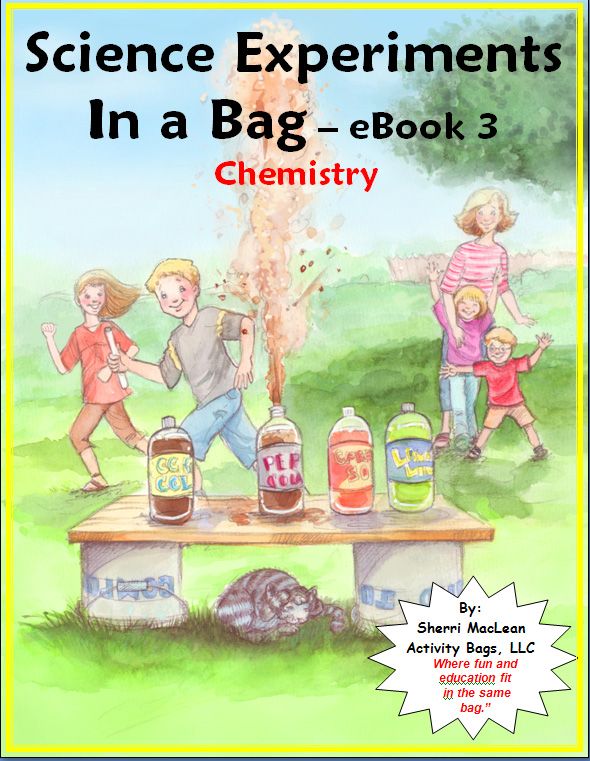 Science Activities in a Bag - Book 3
- Chemistry is also $15.
This book also has 25 experiments in it. There are so many to choose from but we decided on "Salt Crystals". We are learning how to grow crystals out of salt. Here are the supplies needed for this one: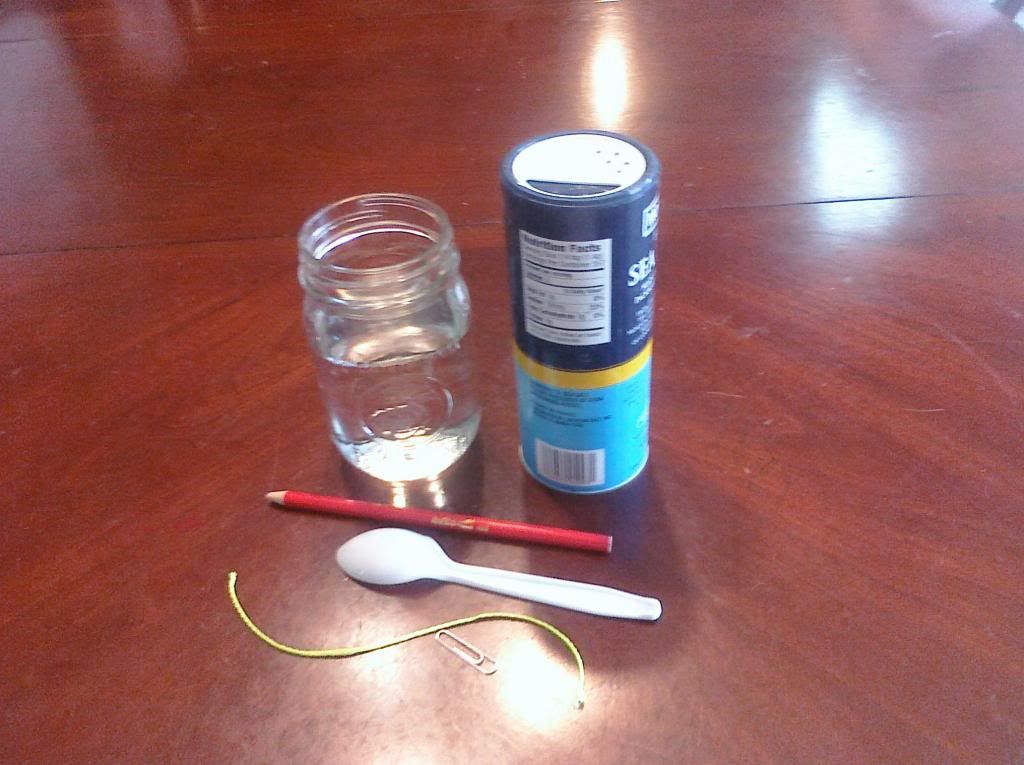 One metal paper clip, one 8-inch piece of string, one pencil, plastic spoon, 8-10 oz glass of water and salt
We are working on it daily and recording any changes on the experiment log that you print out for each experiment. It is so much fun doing these experiments now that activity bags has made it so easy to do.
You can also get these three science activities in a bag for a special combo price of $39 or buy them as a bundle for $27.

Each night, I will pick one or two activities out and prepare it for the next day. It is so easy to have everything laid out for you, ready to go. Each book comes with a Preschool Activity Supply List. It lists general supplies needed for each activity.
Some of our favorites from Book 1 are ABC Puzzles, Alpha Spoons, Chalkboard fun (which we enjoy tremendously since I painted one of my dining room walls in chalkboard paint!!!) and Hand Puzzle just to name a few.
Out of Book 2, Alphabet Match, Fruits of the Spirit, Fruity Puzzles and the list goes on an on.
All of these books are downloadable in PDF format. I really like this because each book contains a good number of pages so I am able to pick and choose what I want or need to print.
In my opinion, these little ebooks are well worth the price for the amount of activities that are included in each book.
I am looking forward to using these books again and again. They also have Math Games and Travel Activity books. I am planning on purchasing those in the near future!
The Preschool Bags are great for ages 3-6 years of age. The Science Bags are for K-8 grade but I have to say that my 9th grader is loving it just as much as the other bugs!
To see what other crew members thought about activity bags, click here.
Disclaimer: I received Activity Bags, free of charge, in exchange for my honest opinion and review.