Yes it has! I have been so busy around here that my blog took a back seat. Well, Erica over at Confessions of a Homeschooler has inspired me to blog every day until December 25th.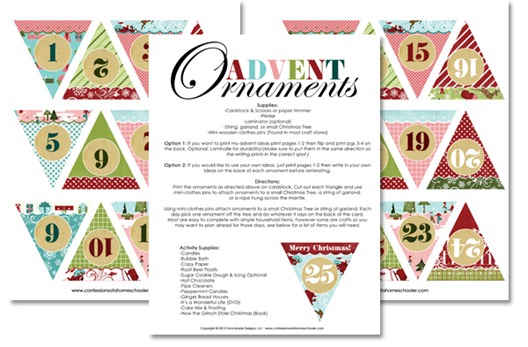 We, as a family, try to do some type of Advent calendar every year. Well this year we will be doing Advent ornaments. You can go here and see this fun project that my family will start on Saturday, December 1, 2012. We are pretty much going to follow her recommendations on each day. Some I changed that would better suit my family. This is going to be the most fun Advent we have done to this day! I am so excited.
Check back every day starting Saturday to see what we will be doing on that day and every day after that!
See you then.......