Well, as you know by now, we will be behind every day on this! I wish I wasn't a slacker, but, I am, when it comes to my blogging.
Day 6.......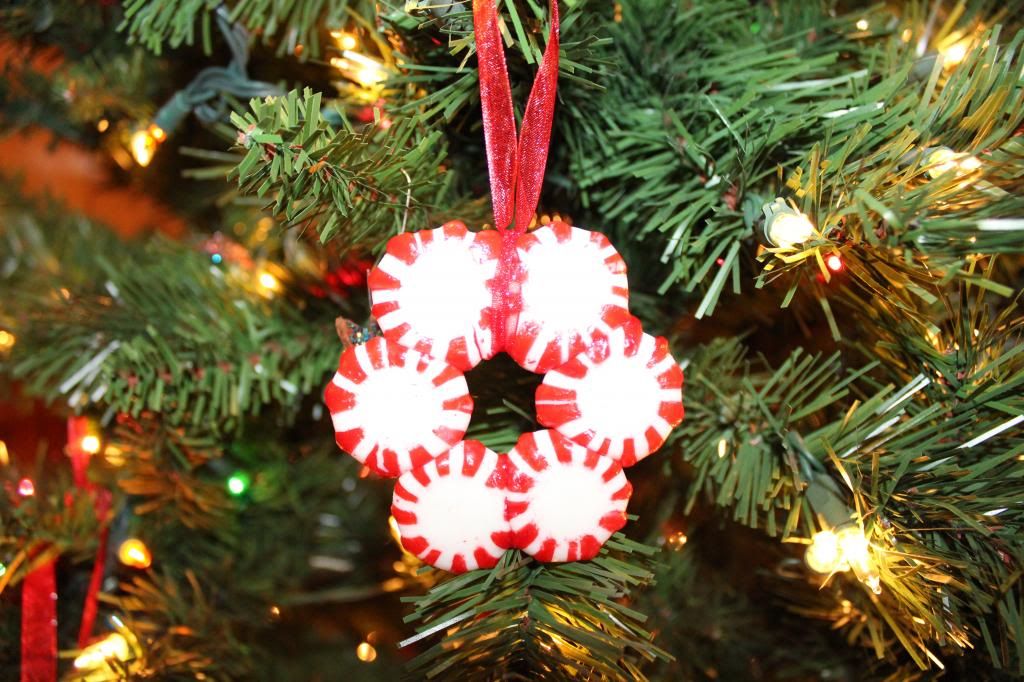 I got this cute idea from here. We had alot of fun making these.
First we decided what kind of shapes we wanted for the ornaments, then we put them on a foil lined cookie sheet.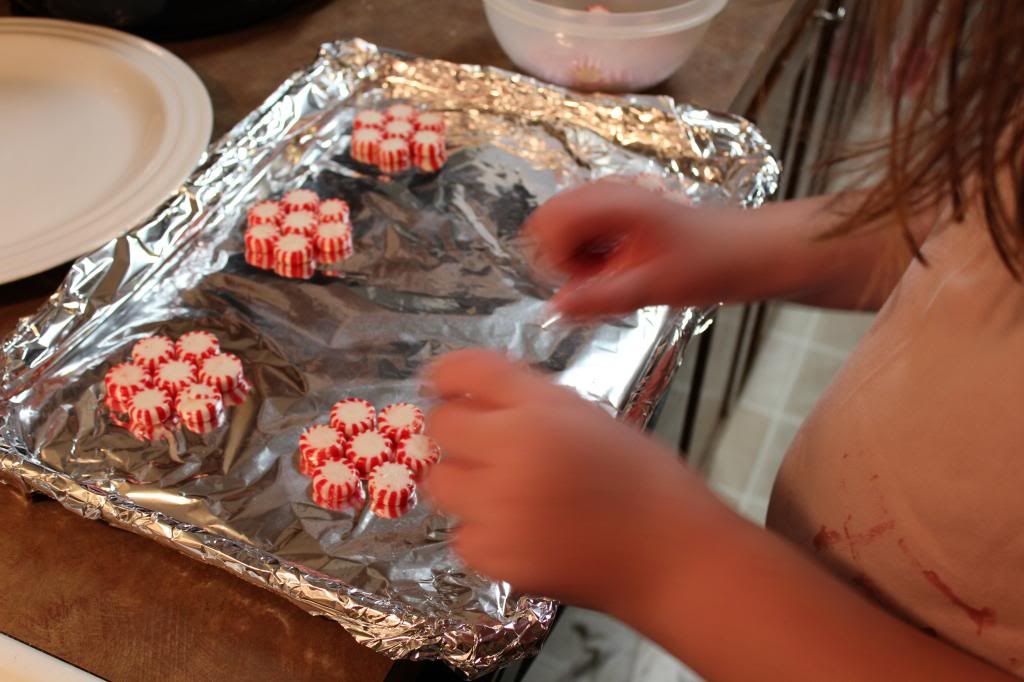 This one is our first batch of ornaments and we forgot to leave a space some where, so we could run a ribbon through it and hang it. Our second batch looks like the one hanging on the tree.
After you have them on the cookie sheet, bake them at 250 degrees for about 10 minutes. Let them cool before attaching the ribbon. We decided to take our first batch and hot glue the ribbon to the back of the ornament and it worked fine.
Day 7.......
This day we baked Christmas cookies. The recipe we used was found on the back of a Hershey's Kisses bag. They are Hershey's Kisses Peanut Butter Blossoms.
Here is the recipe off the back of the pack. This recipe makes approx. 4 dozen cookies.
Hershey's Kisses Peanut Butter Blossoms
1/2 cup shortening(I uses coconut oil)
3/4 cup creamy peanut butter
1 teaspoon vanilla extract
1 1/2 cups all-purpose flour
Directions: Heat oven to 375 degrees. Remove wrappers from chocolates. Beat shortening and peanut butter in a large bowl until well blended. Add 1/3 granulated sugar and brown sugar; beat until fluffy. Add egg, milk and vanilla; beat well. Stir together flour, baking soda and salt; gradually beat into peanut butter mixture. Shape dough into 1-inch balls. Roll in granulated sugar; place on ungreased cookie sheet. Bake 8 to 10 minutes or until lightly browned. Immediately press a chocolate into center of each cookie; cookie will crack around edges. Remove from cookie sheet to wire rack and cool completely.
Day 7 and 8, coming soon!