Well, I think I am getting further and further behind with this! I really have good intentions on getting on here and blogging about this fun Advent we are doing this year but I run out of time every single day! I am really trying!
Day 8.......
Well, Day 8, we haven't done yet. I know it sounds bad but we will do it. We were suppose to make Christmas cards for the family. I still have a plan, we just need to take time to do them.
Day 9.......
We made homemade hot chocolate and put french vanilla marshmallows in it. It was yummy!
We used our cute little snowman mugs.
Day 10.......
We made pipe cleaner candy canes.
Here is one our tree. We also made some of these cute little guys for some elderly ladies in our community.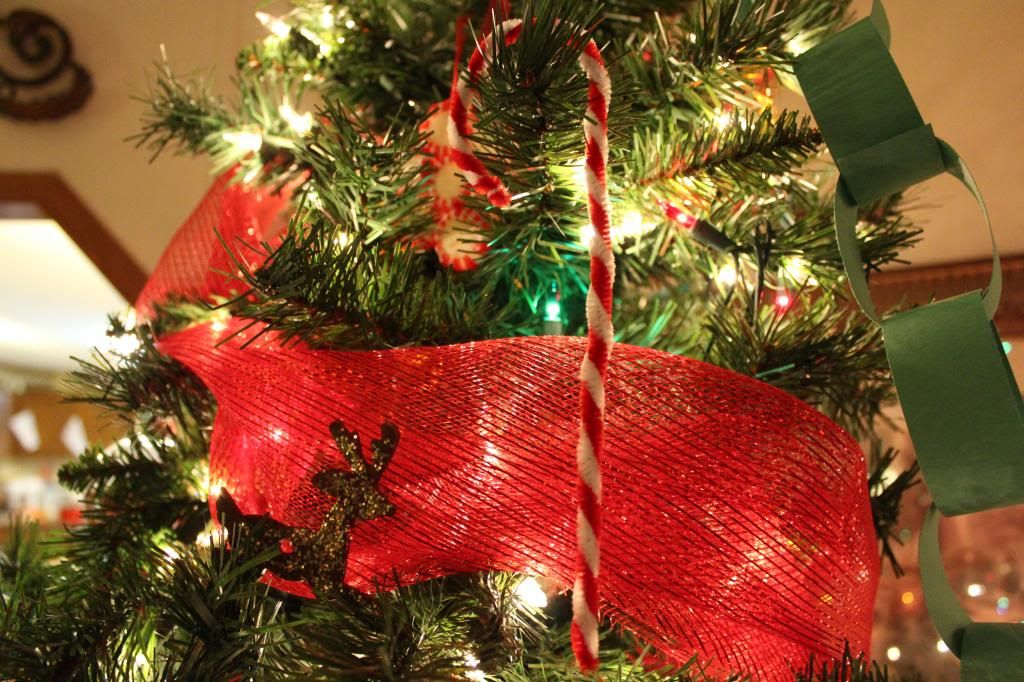 Day 11.......
Well, we are doing this day tomorrow. The plans for this day and Thursday changed. This day we were suppose to make Reese's Fudge for some elderly ladies in the community and take it to them. We are making the fudge tomorrow and taking it to them along with the pipe cleaner candy canes. I will post recipe and pictures of the fudge later.
Day 12......
Today was really the first day we didn't have some kind of craft or cooking to do with our Advent. I got the bugs a new Wii game the other day and instead of giving it to them right away, I decided to let it be a surprise on one of their Advent days. They have really been enjoying it tonight.
As for Day 13, I think they are really going to enjoy what I have planned. Until then......
God Bless!