Well, as of yesterday, I have a couple of bugs with sore throats so I decided to make some honey and lemon suckers since one of the bugs is only three years old. I stumbled across a few recipes for this a while back and thought it was time to make some.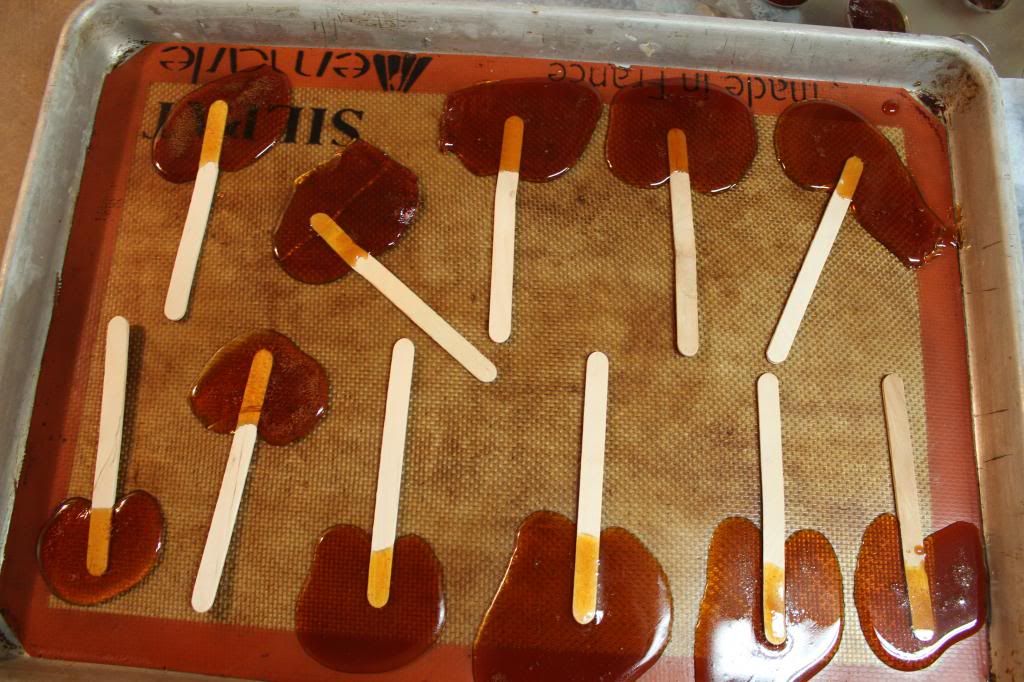 Here is how I did it.
1 cup honey (I used local)
2 teaspoons of freshly squeezed lemon juice
Heat your honey and lemon juice to hard crack stage, stirring constantly. Spoon small amounts onto a non-stick surface, I used my silpat, and add sticks (in my case, I was out of lollipop sticks so I used craft sticks). Let cool.
There are some recipes that call for peppermint oil also. I might try those next!

It is that simple. Homemade, all natural, sore throat soother! Boy how I love to give my family all natural, homemade goodness!
Just another home remedy that is easy to whip up!
Linked up to : Ben and Me, Like a Mustard Seed