CHILDREN IN CHURCH: NUTURING HEARTS OF WORSHIP
by Curt and Sandra Lovelace is an up coming release from

We have always felt that our children should be worshipping with us and not separated from us going to "children's church", as they call it in big churches. This book tackles all of the worries that one might have of wanting to allow your children to sit with you and worship with the family during the church service.

The authors have plenty of scripture in this book to back up their beliefs and show how God intended for all ages to meet together as a family and complete congregation. I enjoyed this book tremendously! I totally understand and agree with them on every aspect. They understand, as I, that not everyone will agree and have the same conviction. That's ok.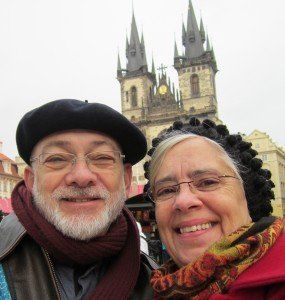 So much can be learned by reading this book. Not only scripture but from the couple's own experiences.
One of the many scriptures in the book:
You will bring them in and plant them on the mountain of your inheritance-the place, O LORD, you made for your dwelling, the sanctuary, O LORD, your hands established.
Exodus 15:17
Here's a look at the Table of Contents in this book. I really enjoyed the scripture at the beginning of each chapter.
I. Beginnings
II. Elements
III. Decisions
IV. Pointers
V. Preparations
VI. Supplies
VII. Hints
VIII. Conflicts
IX. Observations
Note to Church Leaders
This book, in my opinion, gives a very practical way to encourage parents to bring their children to worship service with them. It is filled with lots of ideas, basic child training and ways to keep your littles quiet during the service. I really liked their idea of a CHURCH BAG -------something to be filled with age-appropriate materials. This will be used only as needed and for a short time. The ultimate goal here is to give the littles something to do until they are able to participate in the service itself.
If this is something that you have been wanting to do for a while and need a little encouragement, you can purchase Children in Church for $12 with FREE SHIPPING!
See what other crew members had to say.
Disclaimer: I was given a copy of this book at no cost in exchange for my honest opinion and review.