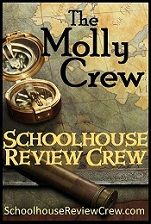 The Everyday Family Chore system from EVERYDAY HOMEMAKING
is a guide to developing your own chore system. Coming from a mom of over fifty, WOW! That caught my attention instantly!!! Vicki Bently and her husband have fostered over 50 children since 1986.
The ebook consists of three sections-------
PART I: LAYING THE FOUNDATION
This part to me is for motivation. I like where it states that Child Training is the first step to successful home management training.
It talks about four basic principles:
~~~~Have a realistic and age-appropriate expectations. (We as parents
need to remember this!)
~~~~Establish rules or standards.
~~~~Have a working knowledge of family discipline.
~~~~Tie strings to their hearts. (The most important one to me.)
This section was such a blessing to me. It made me really think.
PART II: IMPLEMENTING A PLAN
I have to say that the Life Skills Checklist is awesome in this section. This section is where you decide responsibilities for each member of your family. It has so many ideas and possible jobs I have never even thought of. This section also has the original system and how to make it. As you can see, this is the one we used.
I love this saying that Vicki said she has near her front door to remind her and her guests during this season of training!
We put this on our board. I think Mommy needed this more than the bugs!!!
PART III: THE ACTUAL CHORE SYSTEM
This section does most of the work for you. My favorite "How-To-Do-It Cards, give you step by step instructions on how household tasks are to be done. Very helpful! Here is one of the cards I printed.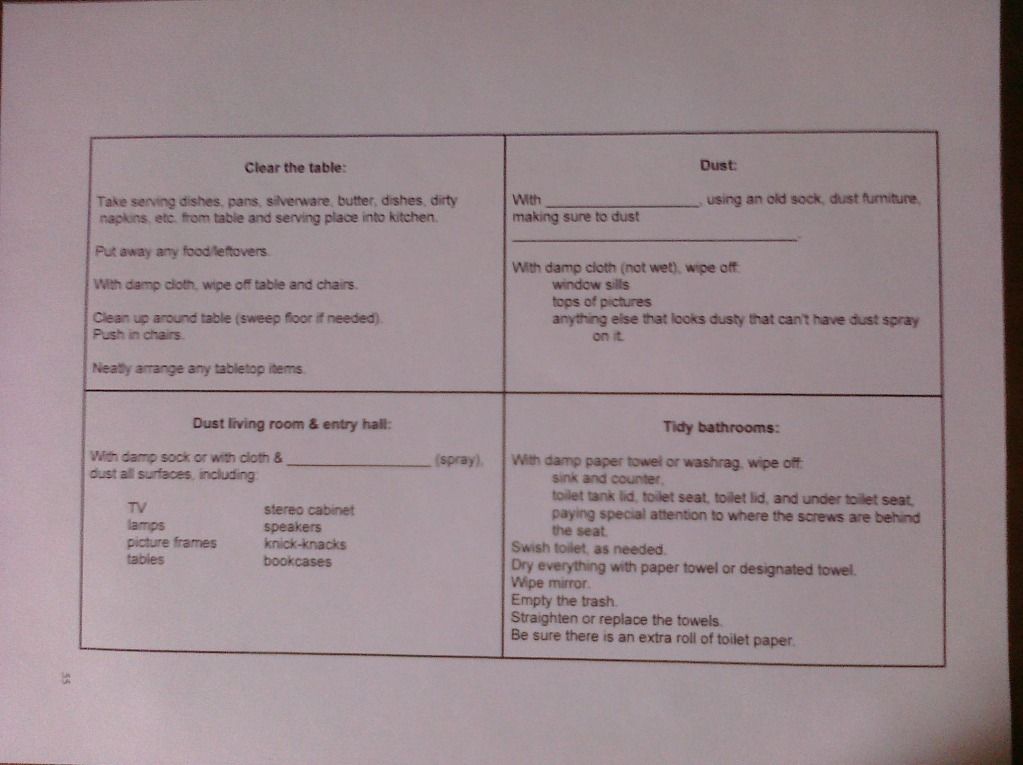 I have really enjoyed this book. I have learned so much from it and feel as if Vicki has put her heart and soul into this product. I highly recommend this product! I have heard good things about her Everyday Cooking book also. My plans are to buy this one also. I am hoping it will help us as much as the chore system has.
For this review, I received the 88-page ebook(pdf) that sells for $17.99. There is also an 88-page coil-bound glossy cover for $19.99.
Go here and see what other crew members had to say about the Chore System and the other book that was offered, Everyday Cooking.
Disclaimer: I received the Family Chore System ebook free, in exchange for my honest opinion and review.